The traditional British route to university
A levels are the classic British path into higher education and offer an excellent route to study at high ranking UK universities. A levels are a highly regarded qualification and can open the widest choice of UK universities. At Guildhouse School students can join Year 12 in both September and January to study for the A level qualification.
A levels are a focussed qualification of three subjects and English studied usually over two years, with examinations in the second year.
At Guildhouse School our A level delivery is specifically designed for motivated international students, with additional English language support to help them excel in their studies. We offer a wide range of subjects we work with each student to choose the best combination to achieve their university goals.
97%
of the top 30 UK universities have accepted our A Level students †
67%
of students achieved at least one A*/A Grade from 2020 - 2023
83%
of the Russell Group universities have accepted Guildhouse students †
A Level qualifications in a wide choice of subjects, including Sciences, Humanities and the Arts
Develop desirable study skills, such as critical thinking, essay and report writing, and solution-based thinking
Unlock progressing to a UK or international university
Get exposure to the style of assessment and teaching in the UK
Complete challenging research and homework tasks
Prepare for an English qualification recognised by international universities
Subject Choice and Structure
Students study three subjects (plus English for students with English as a second language) during the two-year A level qualification, choosing one from each subject block.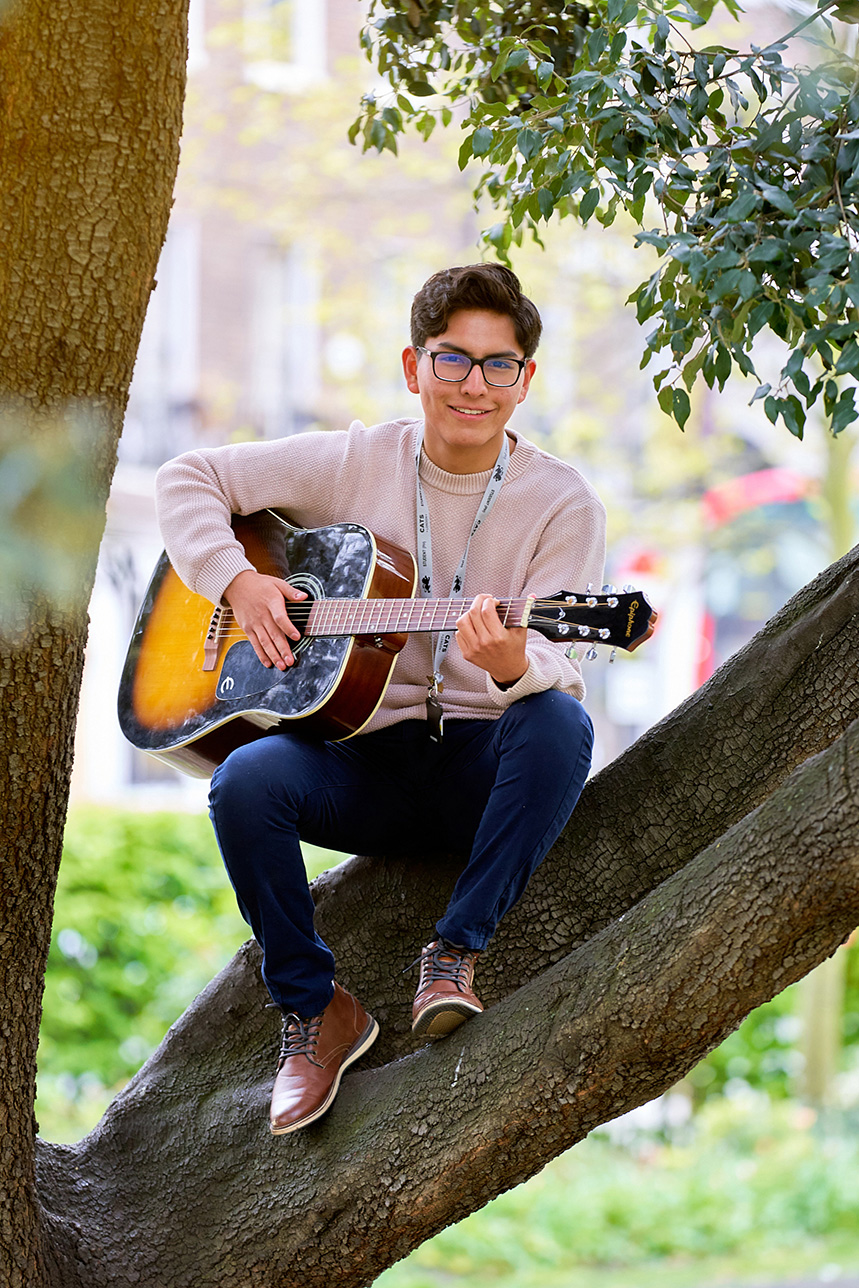 "London is the best city to get experience in economics and business. The Bloomberg Lab is a great opportunity to learn about the financial sector, which is one of the main reasons I chose this school. My teachers are very supportive and teach you techniques and different
situations useful for university and your future career."
Gabriel from Peru went on to study Economics and Management at the University of St Andrews.
In some subjects, there is a small amount of assessment during the course, but mainly you will take formal exams at the end of the course. These exams are set by government approved examination boards across the whole of the UK, so the grades you get are highly valuable formal external qualifications.
A level results are published nationally in August each year. Grades range from A* (pronounced A-star) down to E.
A Levels are graded A*, A, B, C, D or E where A* is the highest grade and E is the lowest. Students must achieve an E grade or above to pass.
A Level results for schools in England released in August each year.
Apply to study A level at Guildhouse School now