Guildhouse School is home to the only Bloomberg Lab in a high school in Europe
All our students have access to the Bloomberg Terminals® and are encouraged to take the Bloomberg Market Concepts Qualification (BMC) which offers students an unparalleled introduction to financial markets that they would not normally receive until studying at university
Every Guildhouse student, irrespective of programme or subjects, will have the opportunity to earn the BMC
48% of students go on to a business or business or economics related degree
Over 250 Guildhouse students have achieved the BMC
The Only Bloomberg Lab in a High School in Europe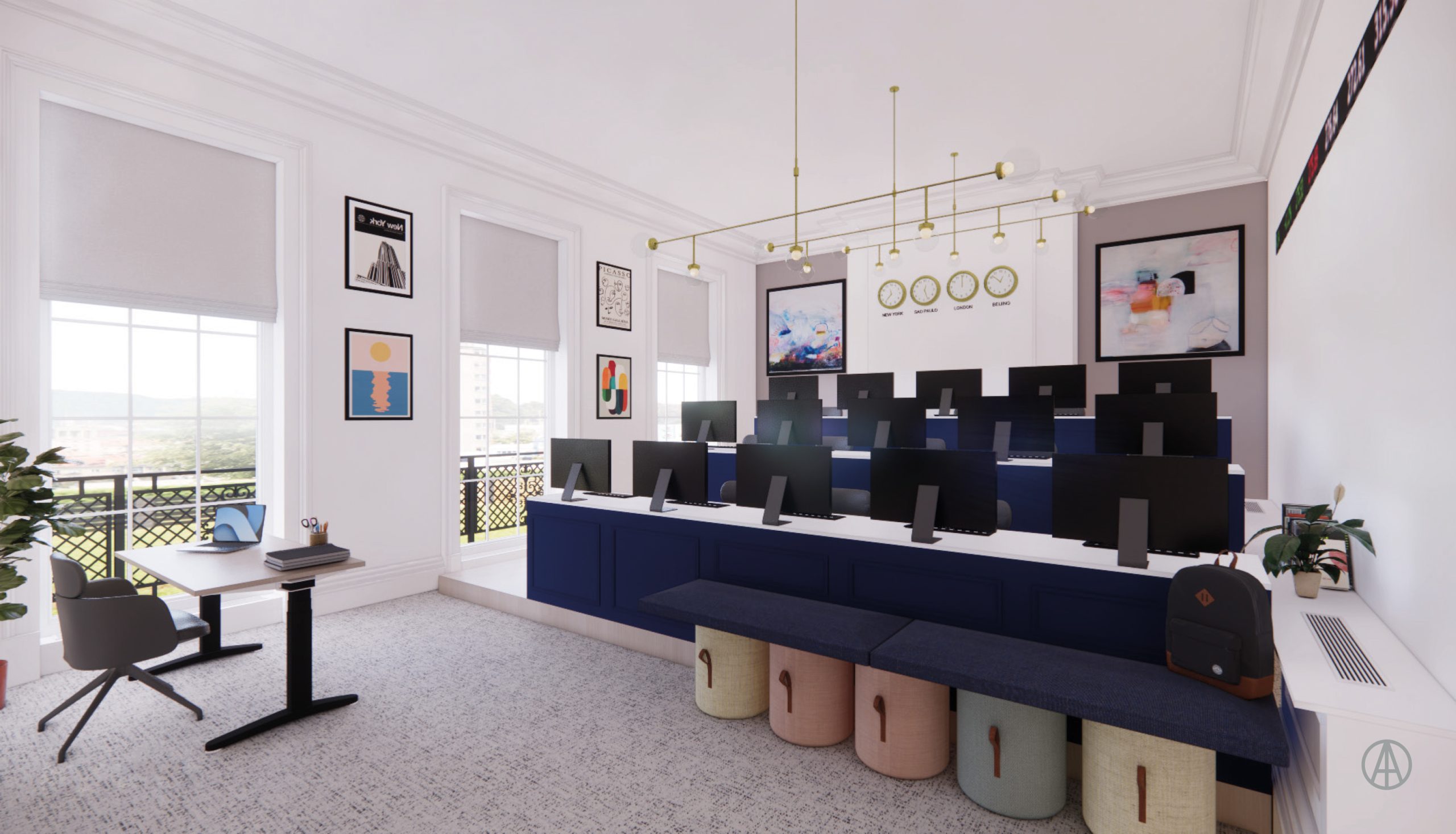 Our curriculum integrates our Bloomberg Terminals® into our teaching, familiarising students with the world's leading platform for global business and finance news, data, analytical tools and research.
Guildhouse School students get to experience the real-world of business and finance in the classroom with exclusive access to the same information platform used by leading decision makers in business, finance and government.
Benefits of the Bloomberg Business Lab
What does a Bloomberg Terminal® Offer?
The Bloomberg Terminal® seamlessly integrates the very best in data, news and analytics. The terminal is a 24-hour, global financial services system that provides transparent and reliable financial, economic and government information covering all market sectors. It features company financials, market data spanning more than 20 years, charts, statistics, a communications platform and current news reports.
Bloomberg Certification for Students
Every student at Guildhouse School has access to Bloomberg Market Concepts (BMC), a self-paced e-learning course that provides an interactive introduction to the financial markets and features over 70 Bloomberg Terminal functions.
At Guildhouse School we Create tomorrow's change makers through introducing students to knowledge and skills they would not normally experience until university.  Read about our approach and links to business to discover how we inspire entrepreneurial spirit in our school community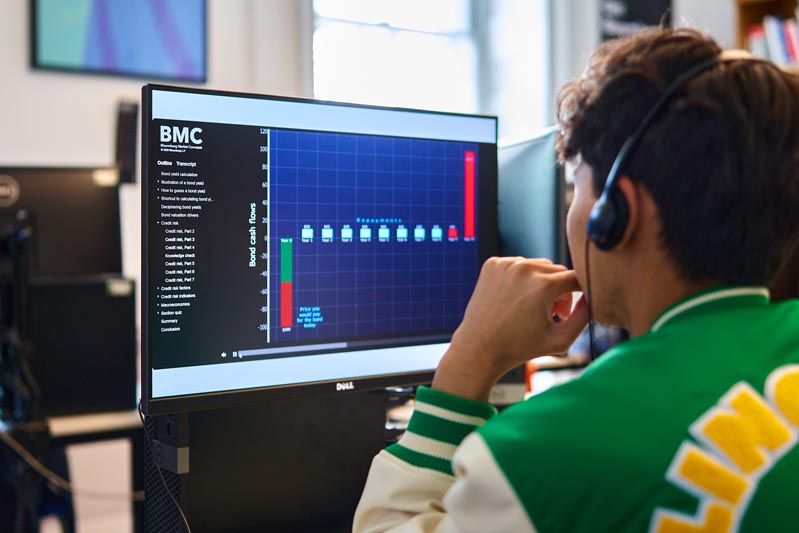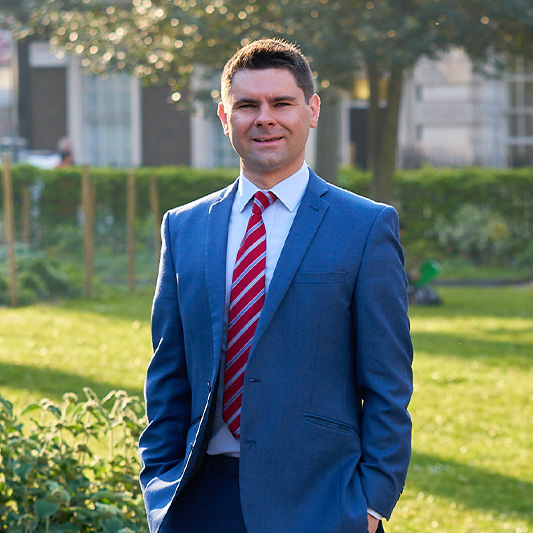 "Guildhouse students have exclusive access to Bloomberg Terminals where they make decisions based on real life live data and analyse the results, giving them must needed transferable skills that can be applied to real-world situations."
Apply to Guildhouse School for Exclusive Bloomberg Lab Access