Prepare for a Career in Finance with the Bloomberg Market Concepts course at Guildhouse School London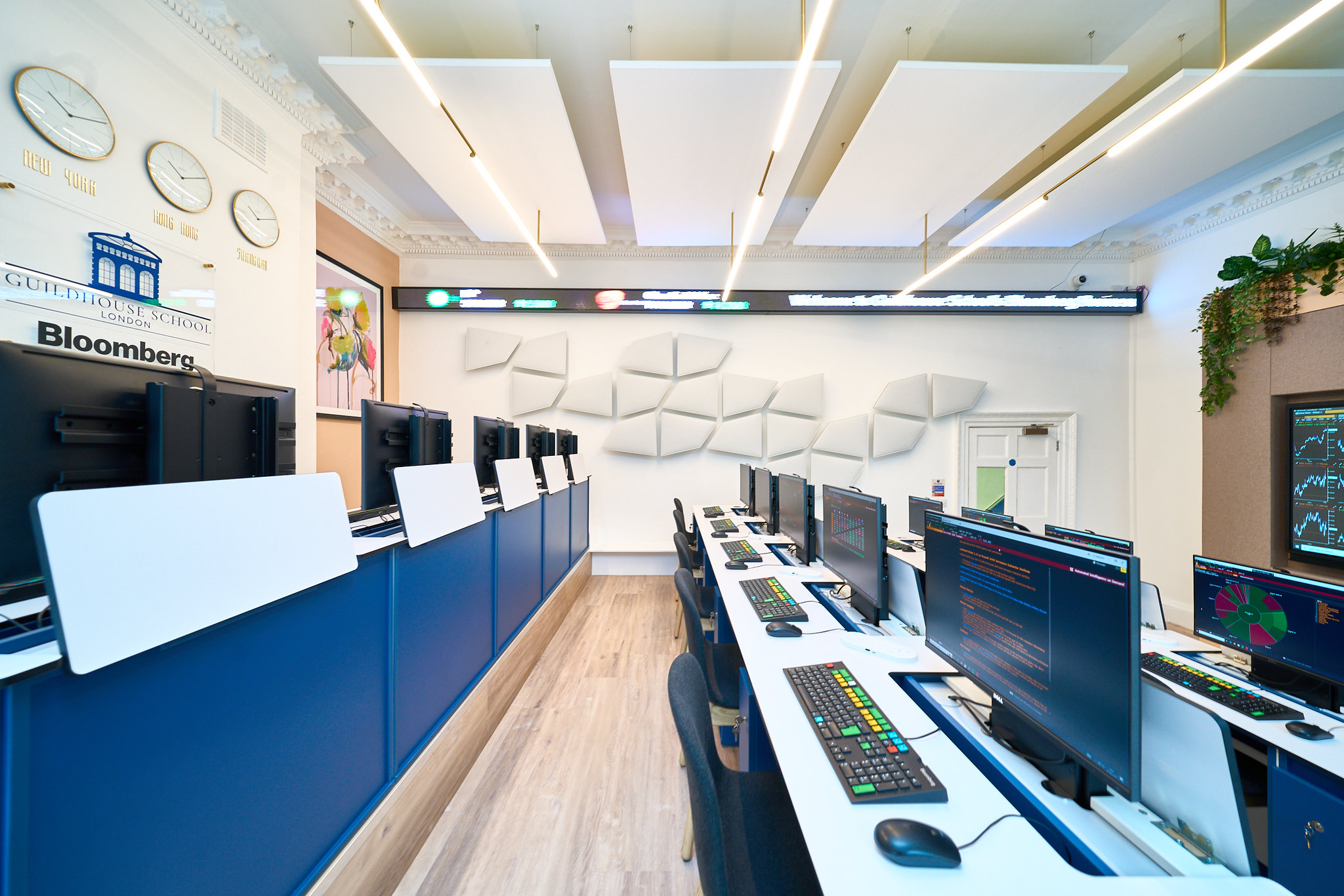 For students interested in a future career in the financial sector studying for Bloomberg Market Concepts (BMC) qualification is a great first step. The Bloomberg Market Concepts course improves financial literacy and prepares students for careers in finance, economics and business.
Guildhouse School is the only high school in Europe with a Bloomberg Business Lab. This state-of-the-art facility offers students access to real Bloomberg Terminals® which students can use to access live and historical financial data.
Studying the BMC and having hands-on access to Bloomberg Terminals® is something students would not usually have the opportunity to do until university.
The BMC allows Guildhouse School students to develop the skills they will need if they are serious about a career in global finance.
Our students can study the BMC during A Levels, Pre-A Level and University Foundation Programme courses. The course is a way of getting a head start when it comes to understanding the world of finance.
The BMC looks impressive on UCAS personal statements and university applications as it is an optional extracurricular certification where students learn information, processes and ways of thinking that typically only professionals in financial industries have access to – creates, designed and certified by Bloomberg themselves.
What Are Financial Markets and Why Do You Need to Know About Them
Gaining an early understanding of financial markets is an excellent way to set yourself up for success in future studies as it develops an understanding of some of the key financial structures that uphold society. There are lots of different types of financial markets, where different types of assets are traded. For example, shares and bonds are traded on the London Stock Exchange.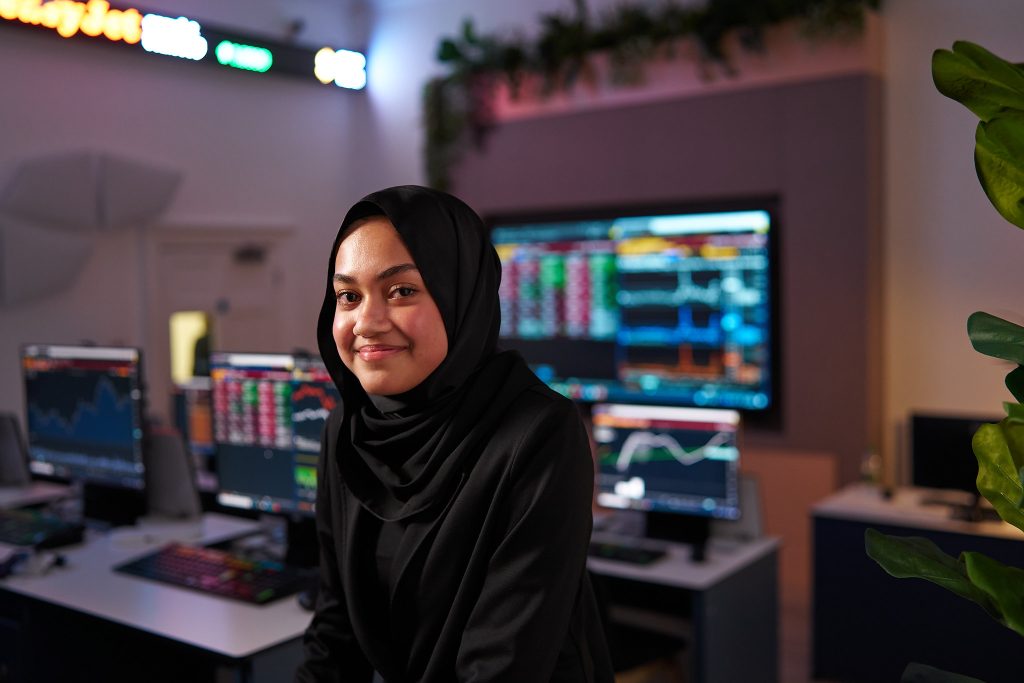 A Breakdown of the Bloomberg Market Concepts Course
The BMC provides students with a comprehensive and interactive introduction into the world's financial markets. The course covers a number of key topics within the financial sector, which we will outline below.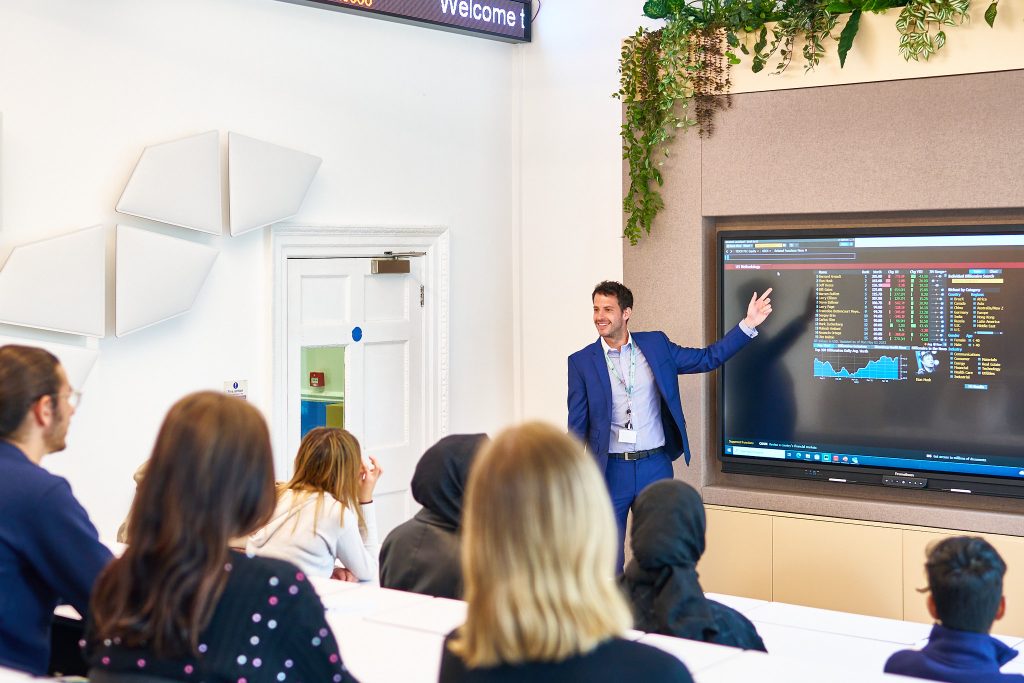 Consisting of four primary modules (required for the certification), the certification introduces students to concepts such as:
Economic indicators
An economic indicator provides information about economic activity. Economic indicators tell us about a things economic performance and help us attempt to predict its future performance. Students will learn how to assess a wide range of these indicators and come to their own conclusions about future performance.
Currencies
This is a system of money in general use by a country. The foreign exchange market is one of the oldest financial markets and plays a key role in the way money is exchanged between countries. Students will learn how a currency's value is determined, how currency markets impact the fortunes of businesses and how to avoid currency related risks.
Fixed incomes, loans and borrowing
A fixed income may come from a bond (such as those issued by governments and central banks) as an agreement between the lender and borrower that includes the details of the loan and its payments. Students will learn they key role central banks and fluctuating interest rates play in these types of markets.
Equities
The stock market is where equities are traded, often in the form of stocks and shares of companies. Here, companies can accumulate capital to help grow their business as investors buy partial ownership of a company through purchasing in its shares. If the company becomes successful, the value of the share will increase and sell for more money than it was brought with. Students will learn about how these types of markets preform and being to understand how trading operates there.
In addition to the modules outlined above there is an option to take on additional certification called Environmental, Social and Governance (ESG). This compliments the BMC and dives into a deeper exploration of wider factors that influence various stages of the investment process.  
How long does it take to complete the BMC?
While there is no deadline and the BMC can be done in your own time most students complete the BMC as part of their studies at Guildhouse School. If you are a Business, Economics or Financial Trading student this will be slightly different. In total the quizzes and online videos take around 10 hours to complete.
What is a Bloomberg Terminal and can I use one?
It is a special type of computer software. Professionals in the finance sector and other industries use Bloomberg Terminals® to monitor and analyse real-time financial market data and to place trades. Guildhouse Schools Bloomberg Business Lab offers 15 terminals available for students to get hands on experience with these complex financial tools.
Why should I study for the BMC?
It is a great introduction into the financial markets and offers a great foundation for you to build upon. Furthermore, it looks fantastic on a UCAS application and gives you the opportunity to gain practical experience working with the same technology current professionals are using.
Isn't Bloomberg just that news channel I see when I go to a hotel?
Bloomberg isn't just the news channel you see on TV. They also provide Professional services through the Terminal to analyse real-time data, search key news and provide intelligence data through the powerful built in Artificial Intelligence. This system is used by more than 300,000 people across the world.
Guildhouse School, Your journey into finance starts here
To study Bloomberg Marketing Concepts and develop your understanding of the business and financial sectors click the apply button and begin your studies at Guildhouse School