Exploring a career in Business can be one of the most exciting and creative experiences for anyone wanting to get ahead. In an everchanging world, talented individuals are providing answers for problems that were unimaginable just a decade ago. Instant deliveries, AI writing tools, and the ability to identify a song just by recording it are everyday innovations that have been brought to life by people seeing a need and making a solution.
At Guildhouse School, we aim to build students confidence to challenge the norms and become the Change Makers of tomorrow. To solve problems that no one else has solved, and to think in ways they would not normally think until well into their university studies.   
Is studying Business right for me?
Studying business can provide a variety of personal and professional skills for the future and does not limit you to one specific career path. However, it's important to have ideas around what you would like to do once you leave university, whether that's start your own business, work in Advertising or Marketing, a career in Economics, or even something outside of the typical "Business field", as this will help you to make the most out of your business studies and gain the skills you need to succeed.  
Why should I study in London?
Studying in London is the perfect place for students keen to pursue an international career. Being at the heart of world commerce is an invaluable experience for any student, but particularly those wanting to study business. The opportunities available to those in London are limitless, with over half of the UK's top 100 listed companies (the FTSE 100) and over 100 of Europe's 500 largest companies having their headquarters in central London*. Not to mention the 200,000+ start-ups based in London, contributing to the entrepreneurial atmosphere that the City of London is known for. 
What makes studying Business at Guildhouse School, London, different?
All our students have access to the Bloomberg Terminals® and are encouraged to take the Bloomberg Market Concepts Qualification (BMC) which offers students an unparalleled introduction to financial markets that they would not normally receive until studying at university.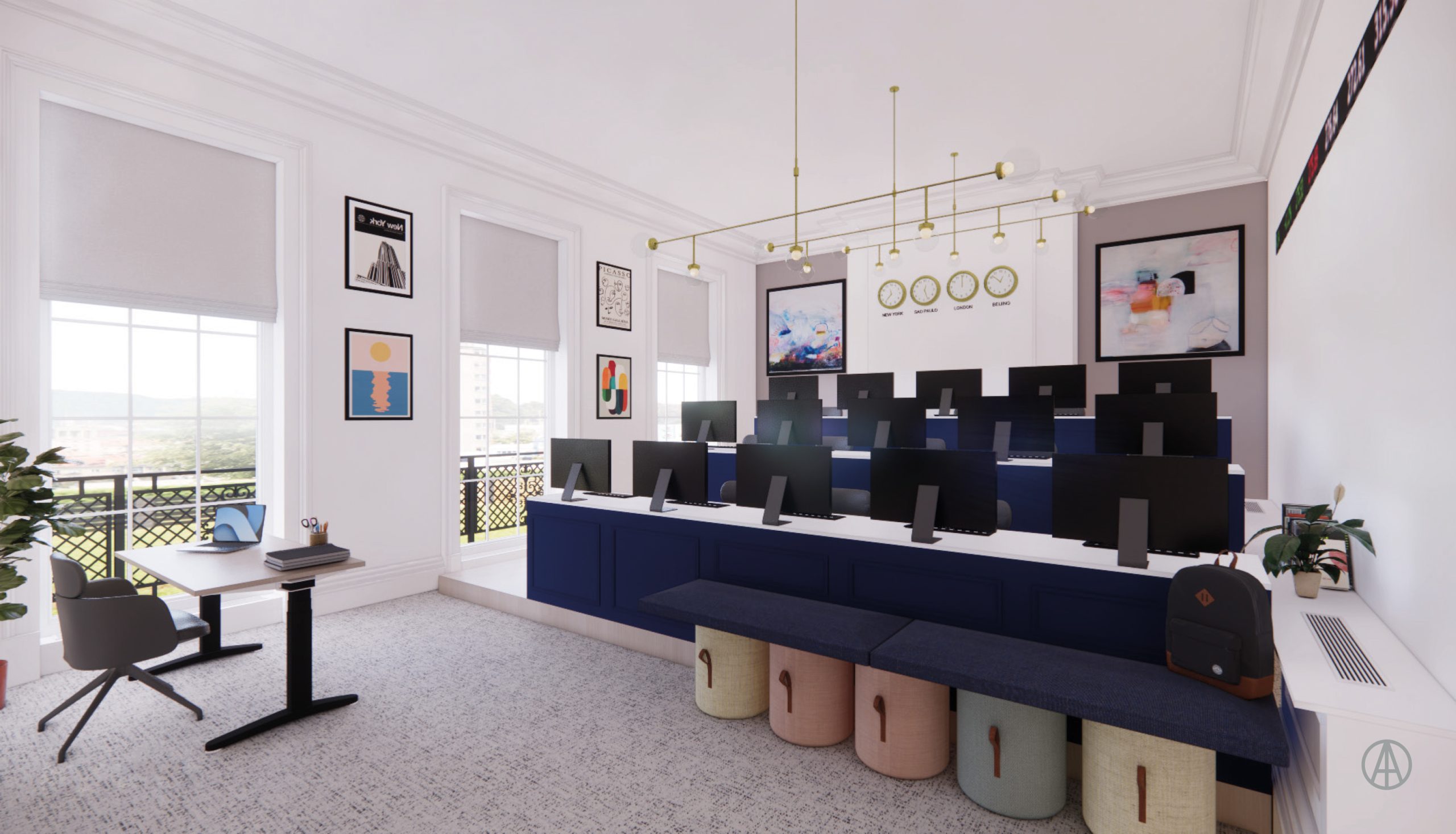 What does a Bloomberg Terminal® Offer?
The Bloomberg Terminal® seamlessly integrates the very best in data, news and analytics. The terminal is a 24-hour, global financial services system that provides transparent and reliable financial, economic and government information covering all market sectors. It features company financials, market data spanning more than 20 years, charts, statistics, a communications platform and current news reports. 
Guildhouse School students get to experience the real-world of business and finance in the classroom with exclusive access to the same information platform used by leading decision makers in business, finance and government.
Extracurricular Opportunities
Want to study Business at Guildhouse School?